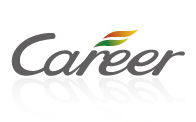 Career Technologies USA
Career was established in 1992 and is headquartered in Shulin, Taipei. Career
is ranked as one of the world's top ten leading manufacturers of flexible printed circuits.
Career has established manufacturing facilities in Kunshan, Suzhou and Shenzhen, China as well as set up branch offices in USA, Finland, Singapore, Hong Kong, Dongguan, Chengdu and Xiamen, China to provide customers with versatile and speedy service.